Directions to 470 Dawson Avenue
By #16: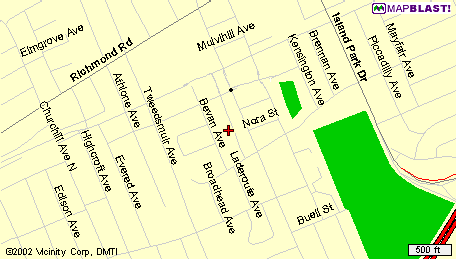 take #16 "Lincoln Fields" (stops at Rideau Centre).
ask driver to let you off at first Kirkwood stop. takes 20-30 minutes depending upon traffic.
travel south (direction of bus travel) on Kirkwood to corner. There is no sidewalk there. The street will be "Wesley"
turn right to travel west. Very short block to Dawson.
Turn left to travel south. #470.
By transitway: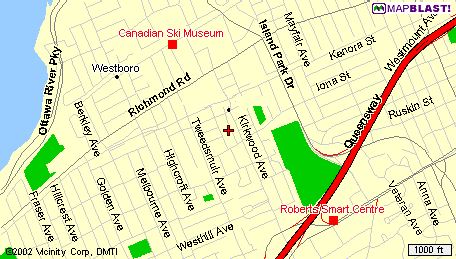 go to Rideau Centre, south side
take one of #95, #97.
get off at Westboro station. takes 15 minutes.
exit station to south.
take "Tweedsmuir" (there is some construction on it, new sidewalks)
You will cross "Richmond" Avenue. Continue south. You'll see "Winks" and "McEwen" gas stations.
You will cross "Byron" Avenue. Continue south.
You will arrive at "Wesley". Turn left to travel east.
You will arrive at "Dawson". It is the second street after the power cooridor.
Turn right to travel south to #470.
(You can now cut across the Loblahs parking lot to get from Tweedsmuir/Richardmond to Byron/Dawson.)
By automobile/cab
(Refer to above map.)
Go to 417 (Queensway), get off at Kirkwood/Carling.
Go north on Kirkwood.
At third light, you are at Byron.
Go left, and left again.
Go to #470.